Coming Exhibition 2023
Halftone Lockdown 02
In 2016 I began developing my in-camera multiple exposure style. The Halftone Lockdown series is an extension of that work inspired during the 2020 Pandemic lockdown.
"Besides being beautiful to look at, LeFever's layered pictures are spiced with humor, sexuality, and metaphor, offering endless discovery and shifting perspectives. We sense allusions to ideas of individual and cultural identity. Some images are like an elaborate joke that we don't get until days later, resulting in a very fond belly laugh of approval. Like a dream from which we awake to ponder, a new vision emerges, and we see things differently." Brian Nixon –author of Beauty (and The Banana)
This new selection of artworks will be presented in celebration of the first ISQ Halftone Lockdown issue (Volume 1 of 4 that cover hundreds of the Halftone Lockdown photographs). Volume I will be released in January 2023.
Limited edition prints will be available for purchase HERE.
For more information and advanced announcements consider opting in to my newsletter HERE
---
Laguna Summer signed & numbered limited edition prints
Still available at lefeverART.com
When you acquire unframed signed prints and they are shipped to your door in a tube ready for your local framer to custom frame.
If turnkey solutions make you smile, then this is for you. Select from several simple framing options for a beautiful ready-to-hang artwork shipped to your door. Framed prints come mounted on acid-free Gatorboard with acid-free matting. Museum-grade acrylic is available as an upgrade.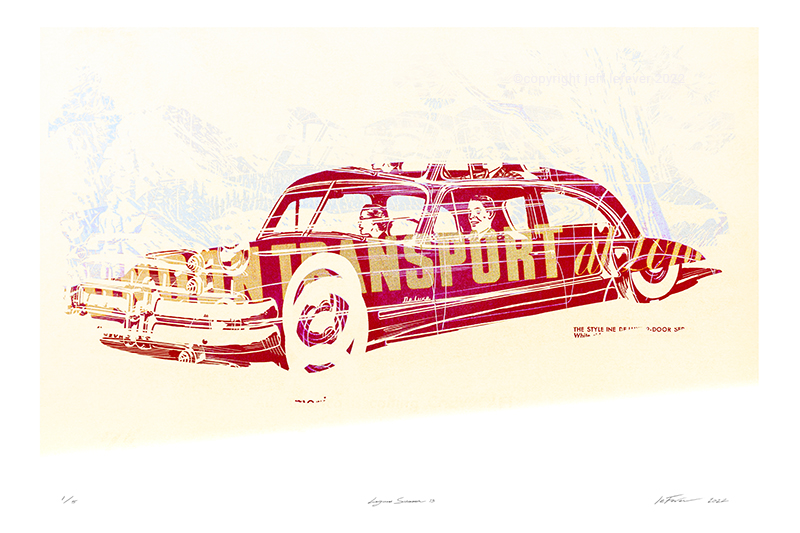 Consider opting in to the lefeverart newsletter HERE for new art releases.
---
Previous Exhibitions
revisit past online exhibitions